Home

/

Quantrex 650 W/Timer 240v
Quantrex 650 W/Timer 240v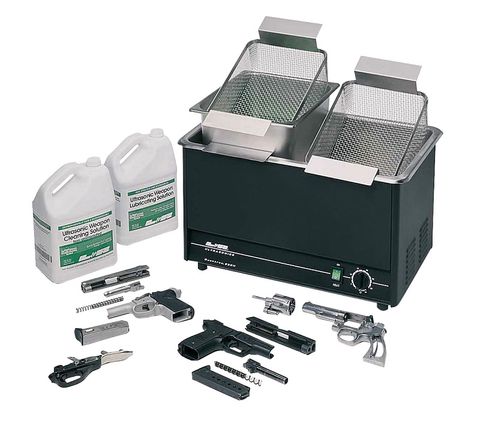 POA
The Quantrex 650 Classic Handgun Set-Up is ideal for simultaneously cleaning and lubricating larger quantities of handguns.
Contains:
1 Q650 Ultrasonic Weapon Cleaning System with Timer, Heat, Drain & Cover
1 Q650 Classic Handgun Kit: Half Size Lubricating Pan, 2 Baskets and 2 Covers
4 Gallons L&R Weapon Cleaning Concentrate Non-ammoniated
8 Gallons L&R Ultrasonic Weapon Lubricating Solution.
Specifications:
Tank Dimensions: (L) 19.75 in. (W) 11.75 in. (H) 6.5 in. (50.2 cm x 29.8 cm x 16.5 cm) Shipping Weight: 154 lbs (70kg). Holds up to 8 pistols, four 6-inch revolvers or two 8-inch revolvers.
Downloads