M1911PD .45ACP 5 Bbl Pistol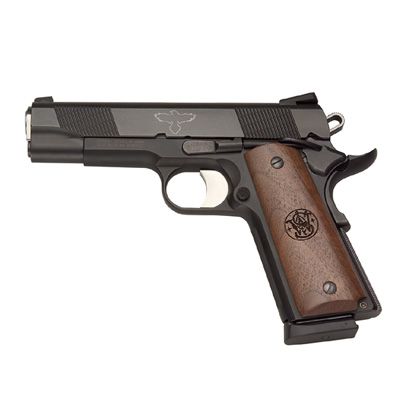 POA
No longer in current production, content is subject to change and is provided here for reference purposes only.
Gunsite® Edition
• Incredibly Strong Scandium Alloy Frame • Beveled Edges for Carry Use • Solid Match Aluminum Trigger • Herrett's New, Logoed Tactical Oval Walnut Stocks • Non-Reflective, Black, Matte Finish for Concealed Carry • External Extractor for Extremely High Reliability • Brass Bead Novak® Front Sight
• Novak Lo-Mount® Carry, Machined Steel Rear Sight • GI Spec Recoil Guide • Packaged with Two 8-Round 1911 Magazines
About Gunsite®:
Gunsite was founded in 1977 by the late Lt. Col. Jeff Cooper, author, professor and WWII and Korean War combat veteran. Col. Cooper intended Gunsite to be the vehicle for spreading the Modern Technique of the Pistol, which he collated during his years in Big Bear Lake, CA. Gunsite's operation covers 2000 acres, with modern facilities, large classrooms, a fully-stocked Pro Shop and a full-service gunsmith operation. They have a modern campground with pavilion, laundry facilities, hot showers and hookups for travel trailers and recreational vehicles.